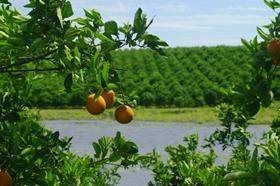 Demonstrating the importance of the industry to the state's economy, Florida Department of Citrus executive director Shannon Shepp has been named among several industry leaders representing agriculture on a Re-Open Florida Task Force Industry Working Group created by govenor Ron DeSantis.
The working group includes representatives from agriculture, finance, government, healthcare, management, and professional services.
It is one of several working groups created in order to help inform the Re-Open Florida Task Force Executive Committee, which will make recommendations on how best to keep Floridians safe and support the state's economy during the Covid-19 crisis.
With 30 members, the working group includes elected state representatives, sheriffs, CEOs, health professionals and representatives from agriculture, including Matt Joyner of Florida Citrus Mutual.
"We are honoured the governor recognised the abilities of Shannon Shepp and her commitment to serving Florida citrus growers in any and every capacity through this invitation to contribute to a task of such high importance," said Ned Hancock, chairman of the Florida Citrus Commission, which oversees the Florida Department of Citrus.
"As the state's signature agricultural crop, the Florida citrus industry plays a vital role in not only supplying food but in supporting the small towns and businesses that make up the heart of our state,' he added. 'We are committed to helping Florida recover in a safe and responsible manner."