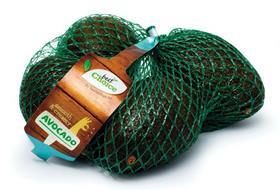 As the Peruvian avocado season winds down, Belgian importer Special Fruit can look back on a good season, according to senior purchaser Evy Van Gastel, although concerns of oversupply continue to persist.
With the Chilean season approaching, volumes on the market remain unusually high, she revealed, which can translate to lower returns. And with new sources of supply ramping up production, some wonder if this could be the new normal.
"Colombia has great potential," said Van Gastel, "and will give Chile big competition in the future. Closer to home, we import from Spain, Israel and Morocco, plus Portugal and Lebanon. Each year, we have fewer and fewer issues fulfilling year-round programmes."
For Special Fruit, the priority is to work only with responsible growers. "We have to be really cautious about where we source from," she explained. "Colombia has the advantage of lots of water, which some countries are experiencing challenges with. We have a team that is constantly investigating all sustainability aspects, including water and labour.
'Going forward, as people become increasingly aware of the climate crisis, we see potential for organic avocados, as well as sourcing from closer by."