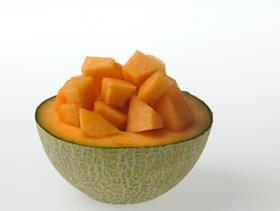 Dutch vegetable seed company Rijk Zwaan has hailed the development of its Caribbean melon variety as a 'worldwide success', with the group claiming that the fruit is now the most important cantaloupe melon variety in key producing nations such as Honduras, Guatemala, Costa Rica and Brazil.
The Caribbean brand encompasses different varieties, with the Caribbean Gold RZ mainly grown in Central and South America and the Caribbean Giorgio RZ suitable as a summer crop in Spain and Italy, according to the group.
Eight years of breeding and four years of testing and development have led to an orange-fleshed melon variety with 'improved presentation and flavour', backed with various marketing efforts.
'Looking for cooperation within the chain is something that Rijk Zwaan invests a lot of energy in,' said chain manager Vincent van Wolferen. 'That is why we are proud that Caribbean is such a success.'
Rijk Zwaan will demonstrate the Caribbean variety at this year's Fruit Logistica, which takes place on 4-6 February at the Berlin exhibition grounds in Germany.