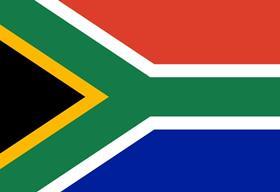 As the major sectors of the South African fruit industry enter another peak export period, they are also mourning the death of two well-known agricultural industry leaders.
Prof Mohammed Karaan, dean of the Faculty of AgriSciences at the University of Stellenbosch, passed away unexpectedly, while former senior Capespan executive and director Marthinus 'Bokkie' Strauss also succumbed to a short illness.
The loss of Professor Karaan has been described as a huge loss for South African agriculture. He was previously chairman of the National Marketing Council and the leading force behind the development of the country's National Development Plan.
According to those who knew him well he was an expert in agribusiness management, supply chain management, food marketing, development of informal markets, rural development, small scale agriculture, urban agriculture, aquaculture and strategic management.
"Professor Karaan brought the commercial and development interests together around one table and promoted common strategies for the whole South African agricultural sector," said Deon Joubert, the South African citrus industry's special envoy on trade. "Everyone across the spectrum of South African agriculture respected him and he had the ability to bring people together."
In addition to his chairmanship of the National Agricultural Marketing Council he was also president of the Agricultural Economics Association of South Africa.
He served on the board of the Landbank, and held non-executive directorships with several agribusiness firms. He was a graduate from Stellenbosch University and a household name across agriculture in the country.
Strauss received great acclaim for developing international trade in South African agriculture products during the 1980s and 1990s, and later served as procurement director at both Unifruco and Capespan International, managing director of Capespan Grapes and Capespan's own farming company, before he retired to manage his own farming interest.
He served two terms as South African agricultural attaché in Washington and one term at the EU headquarters in Brussels.
Deon Joubert, who succeeded Strauss in Brussels, said he played a leading role in developing the General Agreement on Trade and Tariffs (GATT), which was the forerunner of the World Trade Organization (WTO).
Sarel Joubert, Director of In2fruit, who spend many years working with Strauss, said he was well respected by growers and worked tirelessly to bring more unity back to the export sector after deregulation.
"The long 850km road trip to the Orange River to see table grape growers almost always seemed short listening to Bokkie's many stories,' he outlined. 'It also gave rise to many legendary incidents, including stopping at the Karoo town of Brandvlei where he had a farm and where all the locals, from the police to the church minister, always came to greet him at our compulsory lunch stop at the local hotel."