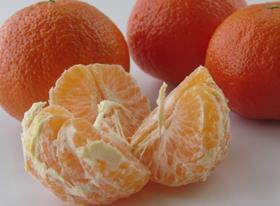 This is an important week for South Africa's Western Cape citrus growers, who are to start loading their first vessel of summer citrus of the season for the US.
The Western and Northern Cape are the only regions in South Africa that can export their citrus to the US under current protocol regulations.
Indications are that the first reefer vessel of the season will leave Cape Town by the end of next week, with the first fruit arriving in Philadelphia around 20 June.
This is the first of a series of vessels that will sail directly from Cape Town to the American East Coast until the season concludes in October.
Last year, South African citrus growers supplying the summer citrus programme had a bumper season, with exports growing from just over 50,000 tonnes to around 78,000 tonnes.
While the South African citrus sector generally expects increases in production this year, it is unlikely that the volume to be marketed in the US will grow dramatically.
Orange categories are expected to deliver more or less the same volume of fruit this year compared with 2020. The early soft citrus season is also around two weeks late.
This will affect the initial Clementine harvest but volumes are expected to pick up when late mandarins are harvested and shipped.
South Africa is seeing significant growth in the production of soft citrus varieties, with the Cape regions among the fastest growing production areas.
Boet Mouton, chairman of Summer Citrus from South Africa, said that most of the fruit would be shipped to the port of Philadelphia.
"There will also be deliveries to Dallas and other ports. This will be decided in terms of customer requirements in those regions and the best way to service them with fresh season summer citrus fruit."
The South African Summer Citrus campaign was first launched in the mid-2000s and has been extremely successful in creating a marketing niche for the South African fruit.
In recent times, other regions in South Africa, through the South African Citrus Growers' Association (CGA), have also made applications over access to the US market.
This process was already at an advanced stage during the term of the previous US administration. For reasons unknown, the final documents have not been signed to conclude wider access for South African growers.
The Summer Citrus campaign is unique because the growers in the region work together to meet stringent US requirements, before shipping the fruit in conventional reefer vessels under very strict conditions.
At both the beginning and end of the season, and when customer requirements dictate, container shipments are used to augment supply.