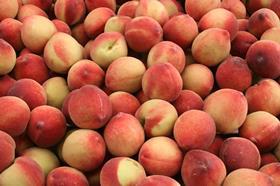 Russia's Federal Service for Veterinary and Phytosanitary Surveillance, Rosselkhoznadzor, has imposed a ban on the supply of stonefruit from Serbia and Macedonia following the discovery of the monilinia fructicola fungus, otherwise known as brown rot.
According to Russia's Federal Customs Service (FCS), imports of fresh apricots, cherries, peaches, nectarines, plums and sloes to Russia totalled 448,462 tonnes last year.
Of this volume, 12.7 per cent, or 56,744 tonnes, came from Serbia, Russia's third-largest stonefruit supplier after Turkey and Belarus. Meanwhile, 5,943 tonnes were imported from Macedonia.
The FCS said the temporary ban would be in place until the adoption of exhaustive measures by exporters to prevent the export of contaminated products.
The decision was announced during talks between the deputy head of Rosselkhoznadzor, Yulia Shvabauskiene, the director of plant protection at the Ministry of Agriculture and Environmental Protection of the Republic of Serbia, Nebojsa Milosavljevic, and the deputy director of the Agency for Phytosanitary Affairs of the Ministry of Agriculture, Forestry and Water Management of the Republic of Macedonia, Goran Trajkovski.