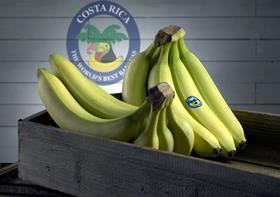 New statistics have revealed that Russia is now the most important alternative market for Costa Rica's banana exports, behind the United States and European Union member nations.
Costa Rican body Procomer noted that sales to Russia represented 2 per cent, or US$11.9m (€9.2m), of total banana income for Costa Rican exports in 2009, Inside Costa Rica reported.
That figure is now expected to reach US$20m (€15.5m) this year, according to Mijail Razov of Russian group JFC, owner of the Bonanza Fruit Company.
The figures showed that the US purchased some 43 per cent of Costa Rica's total banana exports, followed by Belgium at 16 per cent, Italy and the UK at 7 per cent each, Germany with 6 per cent, Sweden with 5 per cent and Portugal with 3 per cent.