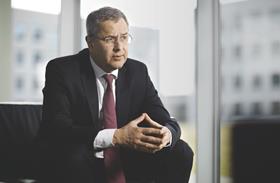 Maersk Line chief executive Søren Skou has issued a warning to the container shipping industry, predicting that growth in demand could fall well below the levels seen in the past two decades.
Speaking to the Financial Times, Skou pointed to not just the ongoing economic downturn, but also to diminishing – or even reversing – US and European offshoring of production to Asia, as well as the impending end of containerisation.
'Most of the stuff that can go in containers is going in containers today,' he told the FT. 'I think the reality is that our industry has to get used to lower growth than we had in the past.'
Speaking about recent falling freight rates, Skou said that it had been 'one of the fastest declines we've ever seen', and was the result of weaker-than-expected demand.