Biotech company announces details of its forthcoming conference on chem-free and organic postharvest
Spain's Sanifruit is to hold its third event to discuss new natural chem-free and organic post-harvest solutions.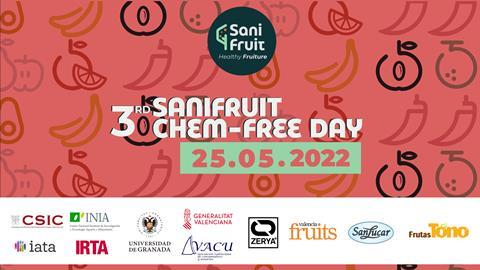 The event will take place at Valencia's Hotel Valencia Oceanic on 25 May and will be streamed online.
Speakers include Dr Elena Costa, researcher at the Institute of Agrifood Research and Technology (IRTA), a company attached to the Department of Agriculture, Livestock, Fisheries, Food and Natural Environment, whose mission is to contribute to the modernisation, improvement and promotion of competitiveness, sustainable development of the food sector, who will explain how post-harvest fungi affect stonefruit, citrus and apples and pears.
She will be followed by Dr Mª José Fabra of CSIC-IATA, the Institute of Agrochemistry and Food Technology belonging to the Higher Council for Scientific Research dedicated to research in biotechnology, conservation, quality and food science in the Valencian Community, who will talk about edible coatings.
Other speakers include Dr Nicolás Olea of the University of Granada, a recognised expert in health and environmental research and author of the book "Free yourself from toxins".
Olea, an expert in endocrine disruptors, will clarify the reality we live in the face of hormonal pollutants found in fungicides and insecticides.
Dr Antonieta de Cal of the National Institute of Agricultural and Food Research and Technology (CSIC-INIA) will talk about avoiding resistance to phytosanitary products.
The event will close with a round table of discussion with participants from the private and public sector.
These include Jaume Vercher of Frutas Tono; Stephan Rötzer of Sanlucar; Fernando Moner of AVACU; Javier Arizmendi of Zerya and David Torres of the Ministry of Agriculture, Rural Development, Climate Emergency and Ecological Transition of the GVA.
The free event can be attended by registering on the website www.sanifruit.com or connecting by streaming to follow it live, which also requires registration.