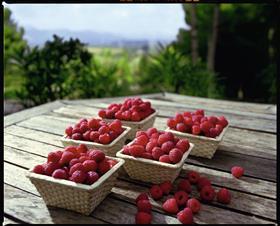 International fresh produce group SanLucar has announced that it has further grown its presence in Europe with the creation of SanLucar Italia SRL, based in Verona.
Following on from success in Germany and Austria, the multinational is now entering the Italian market, in cooperation with two of the major players in the Italian fruit sector – Giuliano and Aurorafruit.
For more than 25 years, SanLucar has been working with the Giuliano family to produce grapes from the Puglia region in southern Italy.
According to SanLucar, the collaboration with Giuliano is strengthened by this new venture, while a new master grower joins SanLucar for the exclusive supply of strawberries and berries in Italy in the shape of Aurorafruit.
Founded in 2008, Aurorafruit brings together the experience of selected producers from the Trentino mountains and the Verona plains.
These two production areas have a territorial synergy that allows the harvesting of strawberries and berries from April to December.
'For a long time, we had the wish to be present in Italy and gradually provide the Italian consumers with our wide range of products – all year round in high quality and with excellent taste,' explained Stephan Rötzer, founder and owner of SanLucar. 'In Giuliano and Aurorafruit we have found the perfect collaboration to successfully undertake this new adventure in Italy.'