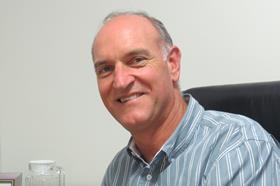 South Africa's table grape producer organisation SATI has announced the appointment of AJ Griesel as its new chief executive officer, replacing current CEO Willem Bestbier, who will be retiring in January.
'He will be taking up his new position early in the new year when the current chief executive, Willem Bestbier, will be retiring,' noted SATI chairman Anton Viljoen.
Viljoen said Griesel was well known in the agricultural sector with broad experience in primary and commercial agriculture, where he served and led in senior positions for several years.
"He has been working at Kaap Agri Limited since 2014 and has held the position of director: trade and services at Kaap Agri Bedryf Limited, since 2018.'
Griesel has been described as a person with a passion for agriculture who proudly associates himself with the industry, its people, and its places.
Viljoen explained it was important to have appointed a person who was able to take the industry and organisation to the next level in the current challenging, but also exciting times.
"We believe he will bring a commercial urgency to the table, which is required now,' he outlined. "Our industry is entering a challenging era where we have to compete successfully with a quality product in world markets. We are thankful to have Mr Griesel on board and I believe that our industry will welcome and support him.'
The outgoing Bestbier served the organisation for the past eight years and always endeavoured to advance the primary interests of table grape producers and to align the organisation accordingly, Viljoen said.
Bestbier joined SATI after the departure of Elaine Alexander and has overseen significant changes and enhancements in the South African industry, including the successful entry into China for South African table grapes.
He also steered a concerted drive to promote excellence in quality of product as well as changes to the South African cultivar profile.
During this time, South African table grapes became dominated by red seedless varieties and older seeded varieties have almost entirely been phased out.
As a result of this, the South African industry has entered a new era of growth, with the potential to reach 70m cartons for export in the near future.