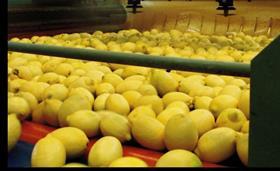 Turkish citrus exports increase by 32 per cent in the first eight months of 2020 in comparison with the same period last year.
Nejdat Sin, president of the Mediterranean Association of Fresh fruit and Vegetable Exporters, said exports totalled 666,000 tonnes with a corresponding value of US$339.8m.
Russia was the main destination, accounting for US$119.4m of the total, followed by Ukraine with US$33.4m and Iraq with US$32.4m.
Italy saw the biggest increase in exports, with shipments reaching US$3.6m, an increase of 539 per cent compared with the year-earlier period.
Shipments to Belarus and Poland also rose sharply, reaching US$4.1m and US$18m respectively.