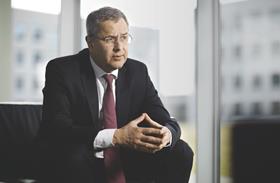 Maersk Line has reported its results for the first half of 2015, with profit soaring 22 per cent year-on-year, despite a drop in revenues.
Profit came in at US$1.2bn, the group noted, US$220m higher than the first half of 2014, attributed to lower costs.
Revenue through the six-month period fell 6.8 per cent to US$12.52bn, while volumes climbed 1.1 per cent.
"We have built a business which remains profitable despite fierce competition, falling rates and wavering demand,' said Søren Skou, chief executive of Maersk Line, 'Driven by our low cost position, we continue to lead the industry on profit and margins.
'I am convinced we can do more and in the coming years grow our business at least in line with the market, he continued. 'We have the people and we have the assets. Most importantly, we continue to improve and deliver the services our customers want.
"I am satisfied with our first half year result and return on invested capital,' Skou added. 'Our strong financial performance is the result of our cost leadership strategy. It has proven to be the right strategy, especially at a time with very tough competition, falling rates and stagnating demand.'