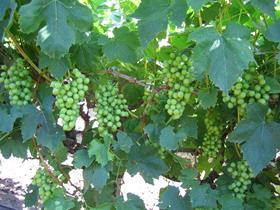 Mexico's Sonora Grape Growers Association (AALPUM) projects 21.5m cartons (8.2kg) will be packed and shipped from the Sonora region between early May and mid-July.
The forecast is 2 per cent lower than the 2020 harvest and 11 per cent down on the 2019 crop.
The largest volume lies in white seedless varieties at 44 per cent, followed by red seedless (43 per cent) and black seedless (7 per cent). The other 6 per cent of the crop lies in speciality varieties, including Red Globes and Cotton Candy.
The 2021 estimate had a "new look" reflecting changes in the industry, according to a release from AALPUM.
"Not long ago 80 per cent of the volume was three varieties," the release said. "Today over 40 per cent is in two dozen newer proprietary varieties."
AALPUM president Marcos Camou, AALPUM general manager Juan Laborin and Fresh Produce Association of Americas' (FPAA) grape division chairman John Pandol presented the crop estimate via Zoom on 30 March.
Laborin took the opportunity to address rumours of a light crop circulating in the industry.
"There are reports of vineyards or parts of vineyards with very low yield prospects," Laborin said. "While those cases exist, it is far from the norm and not representative of the majority of vineyards.
"Over the years AALPUM has developed a robust methodology to create the crop estimate. The numbers that come out of the statistical model at the end of March predict within (plus or minus) 5 per cent of the final crop."