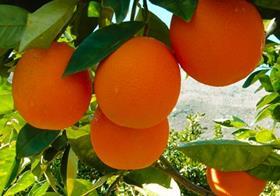 South African authorities have suspended inspections of all Valencia citrus fruit destined for the European Union, therefore effectively bringing an early end to shipments. The final date for inspections was mid-September.
In recent seasons South Africa has regularly ended its shipping programme early as part of its due diligence in preventing late-season fruit that potentially has Citrus Black Spot (CBS) from entering the EU.

Deon Joubert, special CGA envoy, market access and EU matters, told Fruitnet that various steps taken this year, as well as the early market closure, demonstrated South Africa's diligence and proactive approach to mitigating the risk of CBS to the EU.
"This in spite of extremely challenging circumstances – an estimated 300 lives were lost in the unrest in July, and the incapacitation of the supply chain for a month at the height of the season,' Joubert explained.
Despite these unprecedented challenges, the South African citrus industry has 'moved mountains' to keep the trade going for an industry employing 140,000 people and with 1.4m people depending on it for their livelihoods, he continued.
"We have thus mitigated the possible plant health concerns for our export partners, through diligent and proactive conduct."
Joubert lifted the lid on exactly what happened this year, and what made it a most difficult export season.
"It made things extremely difficult for us to comply with our normal CBS regimes,' he noted. 'The 2021 South Africa citrus season progressed normally up to the end of June 2021. By thenSouth Africa had recorded three cases of CBS NONC's in the EU.
'Then on 29 July 2021 the CGA Disaster Management Committee requested DALRRD (South Africa's Department of Agriculture, Forestry and Fisheries) to stop inspections of fruit from all South African citrus orchards with any historic occurrences of CBS.

"This request to stop packing from all accredited and inspected EU orchards, was necessitated by the widespread riots and looting that hit parts of KwaZulu-Natal and Gauteng early July 2021,' Joubert outlined. 'This closed down highways and the Durban port.
'Unfortunately, this unrest intensified for the next four weeks and was exacerbated by the cyber-attack on South Africa's Transnet Port Terminals in the same month which forced it to declare a force majeure due its ports not being able to operate."

This effectively blocked the citrus supply chain at the peak of the SA citrus season. No-one could get to or move thousands of tonnes of fruit stuck in the paralysed supply chain in Kwa-Zulu Natal and other ports around the country.
"The citrus industry recognised that the bottlenecks could increase the risk of CBS symptom interceptions and thus requested the drastic measure of only packing from historic CBS 'clean' orchards,' he explained.

Additionally, all growers were officially requested to analyse all their orchards, and regardless of 'clean' status, withdraw any that they deemed posed any possible CBS risks. "There was a major response from growers with extensive voluntary orchard withdrawals implemented.
"Just to put all this into perspective, these two incidents in July 2021, caused the stranding of 300,000 pallets of citrus fruit at any given time between packhouse floors and ships – on farms, in trucks, depots and in the Durban Port over a period of four weeks,' Joubert explained. 'Even when the supply chain began to open, in early August, the mismatch between in and outbound vessels [and market destinations], fruit available in ports and along the supply route and dry cargo imports compounded the already disastrous situation."
This all culminated in the decision on 30 August by the South African Citrus Industry for an early end to inspections of Valencia oranges destined for Europe,' he added.