Despite a difficult start to the campaign, South African avocados are on track for the 2022 season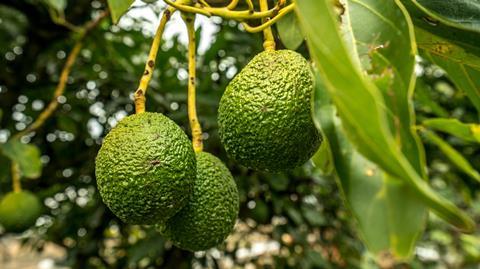 South African avocado growers are confident that they will reach their forecast of 15.5m cartons this year, despite difficult markets and disruptions.
If reached, this volume would be slightly more than last year's export figures.
It has been a tough time so far this year for the South African avocado export growers. Delays in Cape Town have disrupted supply plans, with vessels arriving shortly after one another.
This coincided with increased late shipments from Spain, Peruvian fruit being in abundance and Israeli fruit being diverted to European markets due to the war in Ukraine.
"Our growers are confident that we will still reach our targets," said Subtrop's Derek Donkin. "We are naturally also affected by cost increases, specifically freight rates, which is causing difficulties for all the South African export sectors."
The South African avocado industry has been wise in maintaining its South African local market development programme, Donkin continued. "This is particularly important in the present scenario, because we now sell around 45 per cent of our crop at home."
The growth of avocados in South Africa has been as spectacular as international growth in consumption. During the South African off-season other Southern African avocado producers, such as Tanzania, have also benefited from this growth.
"We are naturally keen that all observe our high-quality standards," Donkin outlined. "If we do so the region will be totally self-sufficient because it is much cheaper to supply from Southern African sources rather than import from countries such as Spain."
The industry is also pleased with progress in its access talks for access to China," he explained. "Final discussions are now taking place to agree mitigation processes, but we are very pleased with progress so far."
The South African avocado industry has been patiently waiting for some years to advance access negotiations to China. After a new deal was signed giving access for the country's pears, bilateral talks were able to advance to avocados.