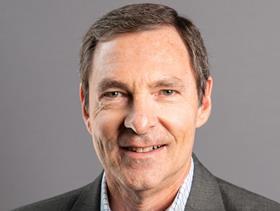 With South African pears having gained access to China, the country's avocado growers are hoping they will be the next fresh produce category to enter this lucrative market.
Avocado growers have been frustrated for some time that they have not been allowed to send their fruit to China.
The far eastern country's 'one fruit category at a time' policy has caused frustration for those South African fresh produce industries who cannot officially export their products there.
To make matters worse, the conclusion of the protocol for pears was delayed by Covid-19, with the final deal only signed in December last year.
Clive Garrett, chairman of the South African Avocado Growers' Association (SAAGA), told growers at its annual meeting that among its strategic objectives, market access remained the most important priority.
"I share the industry's frustration that we have not yet opened any new markets,' he said. 'If it were only up to SAAGA, we would have opened the world to South African avocados by now.
"With South African pears now having been granted access to China, avocados are next in line," he told growers. SAAGA is also working with other countries in the east to gain access.
"Japan will be doing a virtual visit to South Africa in April or May of this year to verify the cold treatment research for Bactrocera dorsalis,' Garrett continued. 'The Indian authorities also hope to do a physical visit in April or May. So, we are seeing some progress.
"What SAAGA has done and continues to do is work very closely with DALRRD (South Africa's Department of Agriculture, Forestry and Fisheries) supplying the necessary technical assistance and putting enough pressure on the authorities to keep things moving.
"Ultimately opening markets is the responsibility of governments as it involves bi-lateral trade negotiations,' Garrett explained. 'These simply cannot be carried out by organisations such as ours. A good case in point remains the United States where the issue of pork imports into South Africa is currently hampering avocado exports to the USA."
Garrett also said that the large avocado crop the industry was hoping for this year would probably not materialise.
Three seasons ago South Africa broke through the 20m carton export mark and after a somewhat disappointing performance last year, it was hoped that 2022 will see a bigger crop.
"With the increased plantings in the country and the good rains during the last few months there has been expectations of a bumper crop," he added. "Due to early hail the expectation is now for an export crop of 15.5m cartons, which will be close to last year's crop."