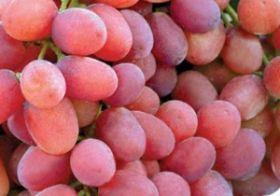 The South African Table Grape Industry (SATI) now believes that its export crop will end up somewhere between 59.6m and 64.7m cartons (4.5 kg equivalents).
This downwards revision is mainly because of lower volumes in the Hex River Valley following rain two weeks ago.
SATI's first forecast put the upper level of the estimate at 67.8m cartons.
"After further assessment the effect of the rain on the mid-season cultivars of the Hex River region became evident," the group outlined. "A crop volume reduction of about 2m cartons is estimated for this region. The backbone of the Hex River crop consists predominantly of Crimson Seedless, which escaped the adverse effect of the rain, and which still promises good volumes, colour and quality and basically still needs to be packed."
An advantage of the geographical diversity of the five table grape growing regions in South Africa has yet again been demonstrated by the performance of the Orange River and Olifants River, SATI said, which have already reached the lower limits of the second crop estimate. In the Berg River, the third crop estimate has been adjusted upwards.
The industry body said the Northern Provinces and Orange River region had nearly completed their export packing.
"The Olifants, Berg and Hex River regions still have some way to go,' SATI continued. 'The Berg River region, which was not affected by the rain, is harvesting under ideal conditions with good quality grapes and berry sizes achieved."
According to Willem Bestbier, SATI's chief executive officer, South African table grape growers continue to focus on quality and service to international markets, regardless of the unpredictability of Mother Nature.
"We, along with producers in the Olifants River region, are grateful that table grape production in this region has recovered so well after the recent drought,' he said. 'They look set to exceed the first crop estimate."