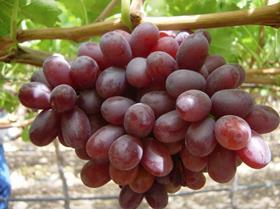 With the table grape harvest in South Africa's late table grape region coming to an end, it is likely that the country will have exported a record volume once the final shipments leave Cape Town.
Packing in the Hex River is expected to wind down from this week.

In retrospect the South African forecast has probably been short all season, because the record has been achieved despite unfavourable weather conditions in several regions.
"The upper limit of the fourth crop estimate (70.9m cartons) will likely be exceeded by more than 2m cartons," said SATI in its latest crop update. "This is mainly due to the fact that the Berg River experienced exceptional yields and a high pack out, while the Hex River recovered very well from the rain earlier in their season."
SATI said another contributing factor was the higher yielding, new-generation cultivars that came into full production and thus contributing to the higher volumes.
"Four of the five regions have completed packing activities, with only the Hex River continuing packing,' the industry body noted. 'The Northern Provinces recorded a record intake level of over 7.8m cartons, the Orange River ended 18.3m cartons compared to the pre-season estimate of 19.9m cartons. The Olifants River also packed a record volume of 4.4m cartons."
With the Berg River exceeding the fourth estimate to reach more than 19.5m cartons, one may well ask what the final result would have been if it was not for rain in the Orange River and Hex River regions. It will be the topic of much soul searching in the off-season.

What is clear is that South Africa's table grape crop has now moved well above 70m cartons and that the variety changes taking place are having a bigger effect than anticipated.
More clarity will also have to be provided about the final volumes actually shipped this season.
Although the intake figures at the end of week 12 showed that nearly 72m cartons had been delivered for exports, week 13's export figures showed that only 68m cartons had been shipped so far.
It is clear that this difference of about 4m cartons will disappear in the weeks ahead while late shipments are being completed.