Justin Chadwick has warned that South Africa will not reach its 2032 export target if the country's rail network is not fixed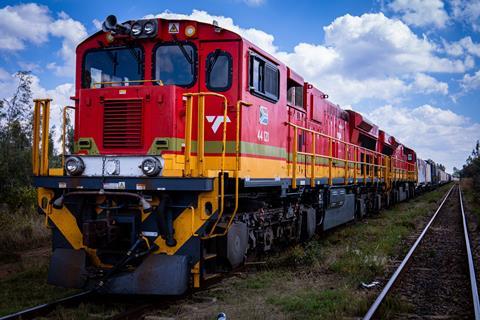 The optimisation of South Africa's rail system has been identified as a key enabler if the country's citrus industry is to realise its vision of exporting 260m cartons of the fruit by 2032.
That is why the South African citrus industry is putting huge pressure on the government to announce a turnaround plan to fix the current freight rail network crisis, which is threatening the future growth of the sector.
"Currently large parts of the rail network are inoperable because of cable theft, a shortage of locomotives and rolling stock," said Justin Chadwick, CEO of the South African Citrus Growers' Association (CGA).
"Around 95 per cent of fruit is currently transported to ports via trucks, with only 3,000 containers out of a potential 100,000 transported by rail to Durban in 2022 because of inoperable rail lines."
Many roads across certain provinces are in a poor state or not fit for purpose, with potholes causing damage to citrus, posing a safety risk for drivers and causing major congestion outside ports, he explained.
As a result, growers are keen to transport their citrus via rail instead, with farmers in Newcastle, Eastern Cape recently choosing this option to send their fruit to Durban port.
However, cable theft in the area resulted in citrus containers being stranded for nine days, impacting the quality of the fruit destined for overseas markets and forcing these growers to return to trucks.
Chadwick warned that the current situation was set to worsen due to the expected major increase in trucks travelling from citrus regions to ports over the next four years.
"It is projected that an additional 750 trucks of fruit per week will be added to roads in the Northern regions by 2027, 450 trucks in the Eastern Cape region and 300 trucks per week to roads in the Western and Northern Cape regions," he confirmed. "This will add significant pressure on an already distressed road network."
This "unsustainable situation" threatened the industry's ability to attain its growth projections over the next few years, he added, which is why it was critical that the government urgently rolled out a turnaround strategy.