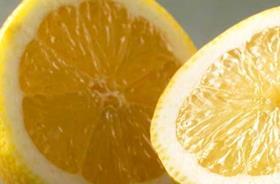 Spain is confident that it will be able to maintain a steady supply of lemons as the coronavirus crisis continues to grip the country.
As the Fino campaign begins to wind down and growers prepare for the Verna season to get underway in May, José Antonio García, director of interprofessional body Ailimpo, said companies had picked up the pace to guarantee supply of lemons and grapefruit over the coming months.
On Sunday the government announced that it was extending the state of emergency to 11 April, which includes strict restrictions on the movement of people.
"Unlike other products that rely heavily on temporary workers from other countries, the workers we employ are well established in our area and work almost all year round in this activity," García said.
Nevertheless, the government restrictions are creating challenges in transporting workers to farms and packhouses.
"Getting pickers to the farms is normally done in nine-seater vans, which can now only be occupied by three people. If we use a 60-seater bus, on 20 people can go," García explained.
In order to get to packhouses, only two people can travel in a five-seater car, and once they are there they have to maintain a distance of 1.5-2m from other workers. This means fewer people working on each shift and less fruit being processed.
"In short, we face a significant cost increase and it is important for customers to be aware of this," García said.
He pointed out that although a prolonged period of heavy rain had slowed down picking and packing somewhat recently, customers should have peace of mind when it came to the continuity of supply.
"We're making a huge effort to meet current demand since we also know that lemon is valued for its high levels of Vitamin C, which strengthens the immune system.
"We are very proud of our workers, their response has been fantastic to ensure that harvesting and packing continue."