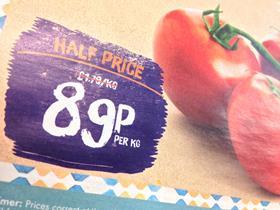 Spanish fruit and vegetable exports grew 8 per cent in volume and 5.5. per cent in value in 2019 to 13.5m tonnes and €13.542bn, according to customs data released by Fepex.
However, the organisation noted that average export prices fell by 2 per cent to €1.01 per kg.
Vegetable exports stood at 5.6m tonnes, 5 per cent more than in 2018, and €5.752bn (+ 9 per cent), with an average unit export value of €1.02 per kg (+3.4 per cent).
The majority of the vegetables performed better than in 2018, with the exception of tomatoes, which fell 5.5 per cent in volume and 0.5 per cent in value to 767,368 tonnes and €922m respectively.
This was due to strong competition of Morocco and the extension of production seasons in other EU countries, principally the Netherlands.
Fruit exports in 2019 rose to 7.8 million tonnes, 9.5 per cent more than in 2018, with a value of €7.789bn (+ 3 per cent). The average export price stood at €1, 5.7 per cent less than in 2018.
After citrus, the biggest exports were stonefruit with 1.04m tonnes, 9.4 per cent more than 2018, worth €1.086bn (-1.5 per cent). Berries exports grew by 13 per cent in volume and 6 per cent in value to 440,292 tonnes and €1.41bn.
Exports to the EU in 2019 grew 7 per cent in volume and 4 per cent in value, totalling 12.5 million tonnes and €12.454bn, representing 93 per cent and 92 per cent respectively of the total exported.
Exports to third destinations climbed 22 per cent year-on-year in volume and 19 per cent in value, reaching 971,235 tonnes and €1.088bn.
Fepex said the 2019 data reflect the strong dependence on foreign sales to maintain the economic and social sustainability of the fruit and vegetable sector and the negative evolution of the average prices in a year that was characterised by a strong growth in production costs and the inability to transfer them to sales prices.