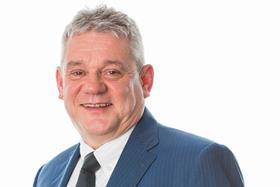 Belgian importer Special Fruit, which celebrates its 30th anniversary this year, has announced the appointment of Bert Barmans, formerly general manager of Zespri Europe, as the company's new CEO.
Over the last 30 years, Special Fruit has grown significantly, in terms of staff numbers, turnover and profitability.Following a difficult period in 2014-2016, the company opted for the co-leadership of CCO Tom van Herwaarden and COO Patrick Maes, a move which it says bore fruit in subsequent years.
'Nevertheless, more than ever we must think ahead,' the company stated. 'Special Fruit needs strong leadership to translate the shareholders' vision of the Maes family into concrete strategic plans.'
With the appointment of Barmans, and his 20 years of Zespri experience, Special Fruit believes it is ready for that next step.
'Bert is the right CEO to take Special Fruit to the next level,' the company said. 'Bert has international experience in the distribution, sales and marketing of fruit. This is a crucial step in the evolution of Special Fruitas a dynamic Belgian family business.
'The Board of Directors has every confidence in the collaborationbetween Bert, the Maes shareholders family and the experiencedSpecial Fruit team. Together they will continue to build a wonderfulfuture for Special Fruit.'
Barmans commented: "Special Fruit harbours great potential. I am lookingforward to realising significant growth together with the Maes family,our staff, partners, suppliers and customers.'