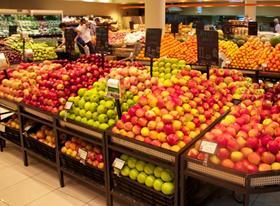 UAE-based retailer Spinneys has launched a new grocery delivery service in Dubai, according to The National, enabling customers to shop directly online for the first time.
The move came in response to a massive surge in demand for deliveries during the present Covid-19 pandemic.
'Demand for home grocery deliveries has never been higher," said chief executive Sunil Kumar. "Launched amidst the economic challenges caused by Covid-19, our new service will offer our customers an efficient, convenient and safe way to shop for their groceries."
The service is currently available only to Spinneys customers in Dubai, but the retailer has announced plans to expand the online delivery service to Abu Dhabi, as well as launching an app over the coming weeks.
Through the service, Spinneys customers can purchase the supermarket's full range of fruit and vegetables, deli goods, dairy products, meat and fish, dried goods and household items, with a re-order function to facilitate repeat purchases.
The retailer stipulates a minimum spend of Dh100 (€24) on orders, with a delivery fee of Dh15 (€3.60), with orders of more than Dh350 (€85) being delivered for free.
'Stepping into the world of e-commerce strengthens our ability to further support our communities," said Kumar, "and continue to provide our customers with the best possible products in the best possible way.'