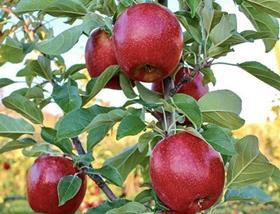 Agrofresh Solutions has announced that Starr Ranch Growers has chosen to adopt its FreshCloud Quality Inspection, to digitally integrate its quality inspection efforts.
According to Agrofresh, FreshCloud uses aggregated data, machine learning and artificial intelligence to sustainably address food waste reduction and derive supply chain insights through the FreshCloud digital platform, allowing for real time decisions with live analytics.
Before FreshCloud Quality Inspection, the Washington-based group and its Custom Apple Packers warehouse conducted quality inspections manually, with almost no integration into larger platforms.
By grading produce through the integrated application, FreshCloud Quality Inspection uses real-time data to help customers make decisions on produce quality, harvest timing, packing, storage and market conditions.

"In the battle to protect produce against food loss and waste throughout the supply chain, which is facing more challenges than ever, customers have continued to look to and depend on AgroFresh for our innovative post-harvest solutions and direct high touch customer service model," said Kim Bui, global head of FreshCloud infrastructure and analytics for Agrofresh.
"Digital solutions like FreshCloud Quality Inspection require deep industry knowledge, and our team of industry experts work closely with our customers to digitise the quality inspection process and create new efficiencies that help maximise the quality of the world's produce,' Bui noted.
Agrofresh looks to tailor its solutions and build long-standing relationships with customers – indeed, Starr Ranch and Agrofresh have been working together on produce freshness since 2002.
"Every one of our QC inspectors has enjoyed using the FreshCloud Quality Inspection,' said Jake Gale, plant manager at Starr Ranch. 'It's user friendly and has made sharing data easier than ever.
"The Agrofresh team listened to our needs and ideas and made our transition to the FreshCloud Quality Inspection a breeze. We now have a QC platform we can be proud of."