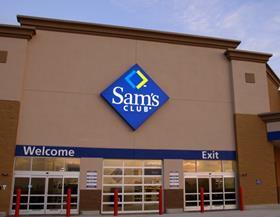 Wal-Mart Canada has revealed that it is to close down its six existing Sam's Club outlets in the country following poorer-than-anticipated returns.
The closures will affect up to 1,200 jobs across the locations in southern Ontario, with the group hoping to relocate employees elsewhere within Wal-Mart, the Progressive Grocer reported.
'Despite our best efforts and the commendable work of our Sam's Club associates, our six clubs have not met our expectations, said Wal-Mart Canada president David Cheesewright.
However, the group will increase the number of Wal-Mart Supercenters in Canada to 26, adding to its current total of 312 stores.