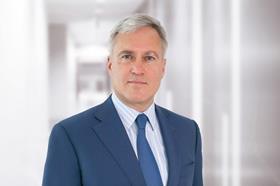 European retailer Ahold Delhaize has reported on a strong fourth quarter of 2018, with increases in net sales, operating income and underlying earnings per share.
At constant exchange rates, net sales rose 3 per cent to€16.5bn, while operating income across all business segments jumped 9.1 per cent year-on-on-year to€627m.
Full-year underlying earnings per share from continuing operations climbed 29.6 per cent, the retailer noted.
'In 2018 we essentially completed the merger integration process and delivered on the synergies we promised,' saidFrans Muller, president and CEO of Ahold Delhaize.'At the same time, we continued our strong business performance, while investing in meeting the needs of our customers in a rapidly changing industry. Today, Ahold Delhaize is fit for the future, with a very robust financial profile and the right structure to further grow our brands, both in-store and online.'