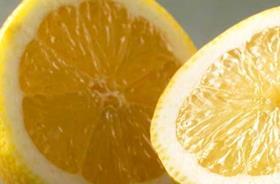 The Russian veto helped lift Murcian citrus exports to a new record in 2014, with sales reaching €545 million – more than double the €250m achieved a decade ago.
Almost 657,000 tonnes of citrus was exported last year according to the latest figures from foreign trade body Icex.
Russia has traditionally been an important market for Murcian citrus – especially lemons, which make up the bulk of the region's production and exports. But countries including Germany, France, Italy, Poland, Sweden and the Czech Republic have all increased their imports in the wake of the Russian ban. This is partly due to a decision by exporters in Turkey, Egypt, Morocco and Southern Hemisphere countries to focus on supplying Russia, leaving European markets relatively clear for Spanish product.
Murcia accounted for 260,000 tonnes of the 381,000 tonnes of Fino lemons exported from Spain between September 2014 and March 2015, an increase of 11.6 per cent on the previous season.
Sales for the current season, which began on 1 September, have not fallen below €50m a month, something that has never before been achieved Icex said.
The outlook for the Verna lemon campaign, which got underway in May, similarly favourable according to lemon and grapefruit interprofessional Ailimpo. The association said exports of this variety should reach 300,000 tonnes this season, with 80 per cent of the volume coming from Murcia, Alicante and Málaga.