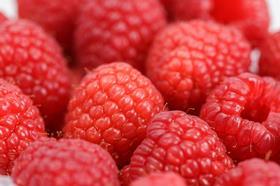 New raspberry acreage in Mexico is fuelling a surge in exports according to the Ministry of Agriculture and Rural Development.
The country produced 146,343 tonnes of raspberries in 2020, an increase of 13.6 per cent on the previous year.
Exports between January and May 2021 grew 18.9 per cent to US$713m compared with the first five months of last year.
Mexican raspberries are sold in 33 countries worldwide, including the Netherlands, Russia, Japan, Saudi Arabia, Hong Kong and Kuwait, but the US accounts for the bulk of sales.
The state of Jalisco is the main producer, accounting for 104,090 tonnes of the 146,343 tonnes produced in 2020.
This was followed by Michoacán with 28,895 tonnes, and Baja California with 10,222 tonnes.
In 2019, Mexico was ranked as the second biggest producer of raspberries, in the world.