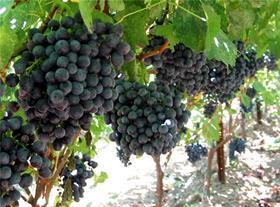 Sun World Innovations has licensed six additional grape and stonefruit companies in South Africa, Peru, Morocco and Tunisia to grow and market its lines of proprietary fruit.
Based in Piura, Peru, Defrusa will furtherSun World's presence in the early part of the Southern Hemisphere grape season. Defrusa is strategically positioned to produce and export grapes starting in October as a complement to production from its parent company Gesex in Chile, which harvests from December to April.
Fellow Peruvian firm Safco Peru, centered in Ica, has quickly grown to become one of the country's top five grape exporters, with its December grape supplies extending parent company Rio King's Chilean grape season.
Sadira will become Sun World's first Tunisian licensee. A vertically-integrated nursery-producer-exporter based in Tunis, Sadira has interests in table grape, stonefruit and citrus farming and marketing.
South Africa's Delecta Fruit is a longstanding Western-Cape export company owned by the Graaf family and other leading fruit growers. One of South Africa's top stonefruit companies, Delecta joins three South African exporters – Stems, In2Stone and Green Marketing – as licensed Sun World stonefruit marketers.
Les Vergers du Soleil and Delassus are Sun World's first Moroccan grape grower-marketers. Both companies currently grow grapes for export in the south of the country to capture early markets before continental Europe. Les Verges Du Soleil, based in Marrakech, is one of Morocco's largest producers and exporters of seedless and seeded table grapes. Delassus, with its head office in Casablanca, operates two farms in Marrakech and Taroudant and exports 1,200 tonnes of grapes per year to markets in Europe.
"We are pleased to appoint these fine companies, many of which we have had longstanding relationships, to help bolster our presence in the global fruit trade," said Garth Swinburn, Sun World Innovations' vice president of licensing.
"We're confident that emerging production regions such as Peru, Morocco and Tunisia, along with our more established regions, will provide more quality-oriented producers with access to our proprietary fruit varieties and further increase the visibility of our varietal brands.
Sun World Innovations is the fruit breeding, technology and licensing business unit within Sun World International.