Thx! said the partnership will enhance and expand its social impact and social responsibility programmes
Arizona-based SunFed Produce has become the latest company to team up with social impact brand Thx!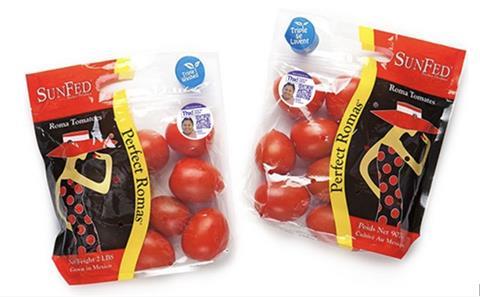 Under the partnership, SunFed products will be sold with labels featuring pictures of real farmworkers, along with a QR code which can be scanned to access a video about the farmworker's life and dream. The video ends with the farmworker expressing gratitude to the consumer for helping make his/her dream come true.
SunFed will also participate in Thx!'s Seeding Futures programme, thereby furthering its commitment to education and community development.
By joining forces with Thx!, SunFed said it aims to make an even more meaningful difference in the lives of farmworkers within the communities it operates.
"This partnership with Thx! The Human Face of Sustainability, emphasises SunFed's dedication to creating a positive impact on the lives of farmworkers and their families in Northern Mexico and Southwestern US, a new geographic area for Thx!," said Raul Fernandez, chief imagination officer at Thx!.
"Through this collaboration, we are excited to contribute to the accomplishment of more farmworkers' dreams and aspirations, paving the way for a better future. We are thrilled to join forces with a company as progressive and dedicated to improve lives as SunFed."
JC Myers, vice president sales & marketing at SunFed Produce, commented: "SunFed farms have been leaders in social responsibility for over 30 years ­– collaborating with Thx! reinforces our commitment to honour and support labour in the ag community and also allows SunFed to connect more deeply with consumers in today's increasingly socially conscious market, fostering a sense of trust and loyalty".