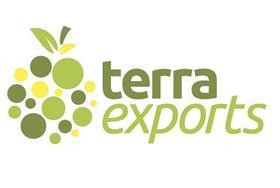 Las Vegas-headquartered Terra Exports has made Incmagazine's 5000 list for the second consecutive year.
The list ranks the fastest-growing private companies in the US, with Terra Exports coming in at number ​1,899 in 2020. The diversified fresh produce company was the 15th ranked Nevada-based businesses on the list.
This is Terra Exports' third appearance on the ​Inc​ 5000 list, previously ranking number 1,587 in 2019 and number 923 in 2017.
"I'm very much blown away by this achievement," said Nils Goldschmidt, chief executive of Terra Exports. "By now I've realized that I have little to do with Terra Exports' fantastic success, and that it's all thanks to the incredibly visionary and resilient group of people that make up this company. I'm so proud of them and their accomplishments."
Earlier this year, Terra Exports hired a new chief financial officer, Laura Paternostro, to maintain guidance over the company's annual growth.
"We have an amazing team that has found new and innovative ways to not only keep sales up for the short term, but also help us grow in the future," said Paternostro. "We will continue to build on these strategies that changed the way we think as we continue to navigate through uncertain times and look towards the future."