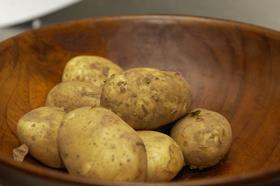 Tesco has said it will defend a lawsuit taken by one of its former suppliers, a potato trader, seeking €8.5 million plus unspecified damages.

Supplier Paul Sweeney & Company, a business based in the Republic of Ireland which claims it supplied Tesco with potatoes between 1998 and 2008, will seek to have the case fast-tracked through the Commercial Court today (9 June), the Irish Independent has reported.
The lawsuit concerns an alleged breach of contract by Tesco regarding the supply of potatoes from Paul Sweeney and Company, which, according to the Irish Independent, is not trading at present.
The firm alleges that it spent millions of euros between 1998 and 2006 on investing in facilities based on an agreement that it would supply half of Tesco Ireland's potatoes. The agreement was not upheld, the company argues, and was terminated 'without reasonable notice'.

A spokesperson for Tesco said: 'This is a long-standing case for damages arising out of the termination of a supplier relationship which Tesco Ireland will defend. As proceedings are ongoing, we would not comment further at this time.'