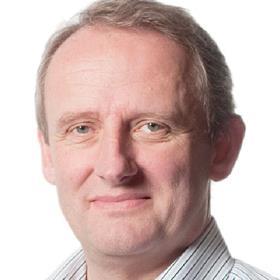 When I started working in the fruit transport and logistics industry, the most important tools for a successful trader were a telephone, a thick book of contacts, a sharp pencil and a coffee cup or ashtray for the long nights. It was about mutually trusting the right people to get the right quality at the right price and then getting produce in abundance. Over the years, however, the industry has changed. Although the consumer market is spreading and growing geographically, the decision-makers in the consumer markets today are larger and more influential.
During the last ten to 15 years, consumer market players have refined their role in the value chain: importers act in the wholesale market; retailers establish strategic relationships with importer-wholesalers as extended category managers. Importer-wholesalers in particular – but also some retailers – have been on an acquisition spree, buying smaller entities in niche markets to expand their produce range or buying wholesalers with a strategic route into retailers.
Size matters when satisfying the ever-increasing demand for lower prices, better quality and year-round availability. In the producer markets, large export boards have been decommissioned, mostly by law, but also by monopoly breakers who prefer to work with overseas importers or retailers directly. With a consolidating consumer market and a fragmenting grower market, the trade has changed from push to pull. Production is increasingly based on orders and planned programmes, which means the fruit trader needs something else in his toolbox – information technology. The pull model is based on predictability and fulfilment, making 'supply chain integration' and 'visibility' the new key words. When retailers expect real-time visibility of price, quality and availability, these requirements are also placed upon players further back in the value chain.
Visibility has a price, but in itself does not create value. What is the value of knowing that in three weeks you will not have the two containers of avocados that you thought you would have? Or that you tie up capital for six days more with apples coming from country A compared with country B? Value is created when you make use of the knowledge such visibility gives you to make informed decisions. I believe in the integration of systems and real-time visibility to shape informed decision-making. Damco recently launched an app on a trial-and-error basis, offering a window into the system's engine room, enabling customers to see details about their cargo on the go. I am not yet entirely convinced of the results, but apps are on everybody's lips. We need to get smarter and learn how to get it right.
Integrating systems through software and apps creates that instant visibility. Some believe this will result in growers and retailers walking hand in hand, but probably with an import-wholesaler still involved, at least part of the time. I believe this technology sheds light on the entire value chain and makes it apparent who adds value and how. Mobile apps can unleash the true potential of all those mergers and acquisitions, creating more direct ways for stakeholders to collaborate. The only question is: how many stakeholders in your value chain have realised such synergies?
Ole Schack-Petersen has worked in reefer logistics for close to 25 years and is currently global head of perishables logistics at Damco, part of the AP Moller Maersk group. With 10,800 employees in over 300 offices in 90 countries, Damco provides a range of customised freight forwarding and supply chain solutions.