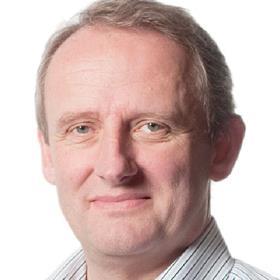 Perishables differ greatly from other product segments when it comes to logistics. Whereas decisions relating to washing machines, running shoes or garden furniture are based on endless calculations of buffer stock, working capital and labour costs, the perishables supply chain remains to a large extent based on long-lasting personal relationships and legacy. The latter typically includes traders, consolidators, middlemen and, often, no logistics provider.
How come? In recent years we have seen fruit consumption – and therefore imports – increase greatly in the emerging markets of eastern Europe, the Middle East and Asia, as well as within Africa, Latin America and Asia. The mature European and American markets are only growing so fast and the competition is fierce. I find it very interesting that, when I talk to importers in new markets, we third-party logistics (3PL) providers are considered a natural part of the grower's value chain. Even more interesting is that when we talk with established US and European customers about entering these emerging markets we are also considered a natural partner. Yet, when you look at the same customers' supply chains into Europe, 3PL is seen as providing only limited added value and can even be considered a competitor.
True, 3PLs are increasingly taking on the role of traditional service providers. Modern retailers are using 3PL alone to fill stores in emerging markets, even if they source via traders and allow them to run logistics chains in their older markets. They are under huge pressure to ensure supply chains add value all the way along so they can secure long-term supply at competitive prices and satisfy grower expectations.
Why are savings of up to 20 per cent of the cif value acceptable in emerging markets, but unchallenged in mature ones? Logistics providers are not there just to act as a mailbox, in the same way fruit traders don't simply buy and sell. Logistics should enable customers to bypass partners that don't add value, facilitating relationships that cannot otherwise be leveraged, offering the chance to adjust the supply chain to fit their exact needs and easing the administrative burden to achieve lower fixed costs and split the pie between fewer operators.
All of the world's international freight forwarders and 3PL companies have entered the perishables scene. If logistics providers really don't add value, isn't it strange they are all so active in this segment? Maersk Line – allegedly the most cost-efficient freight carrier in the market – claims to be US$1,500 short of profitability on every 40ft refrigerated container, so there is a latent cost yet to appear in many of your supply chains. Other carriers and break-bulk operators may be sharpening their knives to initiate similar hikes too.
In this light, are you convinced your supply chain is lean enough, and not just based on legacy? If in doubt, I suggest you find an independent expert in fresh produce logistics and find out more; otherwise, more and more fruit and veg will keep flowing towards emerging markets, leaving retailers in the US, Europe and Japan struggling to access product that consumers can afford to buy.