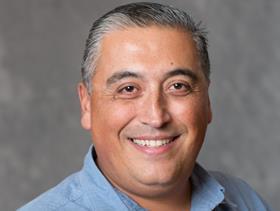 The Coronavirus pandemic has affected industries and businesses across the world this year, and global avocado leader Mission Produce is no different.
The outbreak has resulted in Mission adjusting business practices across its international operations to ensure the health and safety of its people and products.
The vertically integrated company is used to managing each detail across its supply chain network to maintain consistency and quality, and the Covid-19 outbreak has actually resulted the overall enhancement of the company's practices as it adapts to the current climate.
While some things will forever be changed as a result of the pandemic, the demand for avocados remains as strong as ever. Consumers continue to purchase the fruit, and Mission's data showed growth in retail markets as more shoppers eat at home, with avocados continuing to be a valued commodity.
So while it hasn't quite been business as usual, it certainly hasn't been business in the doldrums – far from it. "Avocados have continued to be harvested, packed and shipped around the world," confirms Tommy Padilla, senior director of export sales at Mission. "From time to time over the past few months delays have been experienced due to governmental shutdowns, but demand is still there."
What gives Mission the edge, he explains, is the company's unparalleled access and investments in the world's premier avocado growing regions, strategically placed forward distribution centres and the management of its avocados by a worldwide team of experts – all brought to market through an integrated global logistics network that is owned or managed by the company itself.
"This infrastructure and attention to detail has given Mission the ability to service its customer base despite the changes in the market," Padilla adds.
The aforementioned investment in key production regions is an ongoing process for Mission, with this year's establishment of operations in South Africa and partnership with ZZ2 the latest effort to extend its advanced network and bring the world's finest avocados to global markets.
And right now, Mission's spotlight falls on Peru, as Dave Sijogo, sales manager for Europe, outlines. "During this time of year our focus is heavily on Peruvian fruit," he says. "The level of our vertical integration in Peru is over 3,000ha and perfectly positions us to service the European market, which is appealing to customers due to consistent supply and quality."
Ultimately, Mission believes its premier growing origins, total supply chain and quality control, and high class service and sales support will ensure a solid footing whatever lies ahead in these uncertain times