NaturGreen, a specialist in bioinclusive agriculture, will boost TNFC's supply of sustainably grown citrus
The Natural Fruit Company (TNFC) has acquired Seville-based citrus and stonefruit company NaturGreen, as part of its ongoing European expansion and diversification strategy.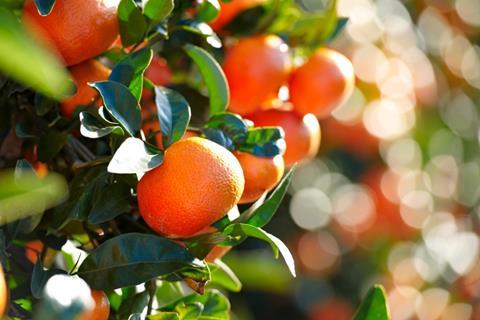 With annual sales of €35m, NaturGreen specialises in the production of oranges and mandarins on farms strongly committed to the protection of biodiversity, known as bioinclusive agriculture.
The company is at the forefront of this method of cultivation and is one of the few marketers authorised to use the WWF seal, which recognises its commitment to sustainable production.
TNFC is a European grower and marketer of citrus and other fruits made up of the union of Fruxeresa, Frutas Naturales and Frugarva, with more than 1,200ha of production and an annual packing capacity of 525,000 tonnes.
The incorporation of NaturGreen will lift TNFC's annual sales to €270m.
This latest acquisition, along with the recent purchase of SG Marzal and Hermanos Bruñó, reinforces TNFC's position in the main European markets, especially France, Poland and Germany, where it is already one of the main suppliers of citrus.
NaturGreen's president, Luis Bolaños, commented: "We have decided to partner with TNFC given its leadership position in the industry, due to its commitment to sustainability, management capacity and growth ambitions. We are very pleased to be involved in the next stage of this exciting project".
Antonio Alarcón, CEO of TNFC said: "At TNFC we are delighted to welcome the NaturGreen team.
"This agreement, together with the recent acquisitions of SG Marzal and Hermanos Bruñó, are a clear reflection of our company's ambition to increase our presence with an offer adapted to the demand of a client who is increasingly sensitive and aware of good practices in sustainability.
"Responsible and sustainable agriculture is part of our DNA and NaturGreen's bio-inclusive agriculture proposal is fully consistent with our position".
Ricardo de Serdio, founding partner and CEO of Fremman Capital, the private equity firm which acquired a majority stake in TNFC in 2021, said: "Since our entry into TNFC, we have been clear about the great value that results from the consolidation of a highly fragmented industry, as well as the benefits that greater scale and size represent for our clients, guaranteeing the quality, volumes, varieties and level of service they require.
"For this reason, we will continue to support TNFC in its strategy of becoming the leading operator in Europe. During our first year, we have worked side by side with the management team and we have closed three acquisitions, all of them accumulating value and with a clear vocation: to offer our clients the best fruit and an excellent level of service."