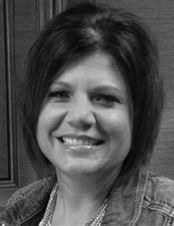 US importer-distributor Tom Lange Co has promoted Beck Wilson to the position of vice-president of operations.
Previously, Wilson was assistant vice-president of administration at the company, where she has worked since 1991.
"The company is incredibly proud of Becky and her involvement in our industry, and we are excited that she is taking on this new role," Greg Reinauer, Tom Lange president, said in a press release.
"She is a key member of our leadership team, and I look forward to her contributing to our success in new ways."
Wilson has a long history in the US fresh produce industry.
She served as a member of the United Fresh Produce Association's Wholesaler-Distributor Board between 2011 and 2013, and previously was appointed to the USDA Fruit & Vegetable Industry Advisory Committee in 2010.
Wilson was a member of United Fresh Fruit & Vegetable Association's Produce Industry Leadership Program Class of 2006.