New Valencia facility will strengthen the company's service to European citrus packers
Tomra Food has opened a new European hub in Valencia to support sales of its sorting, grading and processing solutions to citrus packhouses across Europe.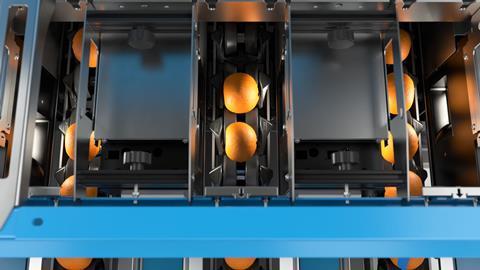 The company said the new premises, which include machine demonstrations and customer training facilities, will increase its presence in the region.
At the same time, the company is looking to develop its business in Latin America by expanding its facility in Chile and adopting a direct-to-market approach to its customers.
Roberto Ricci, recently appointed regional director EMENA at Tomra Fresh Food, commented: "At Tomra Food, our ambition is to be best-in-class for our industry, increasing revenues through organic growth.
"Opening our new hub in Spain and expanding our hub in Chile is an important part of this. Our customers in these regions tell us they want to deal directly with us, and we are recruiting more than 50 people to strengthen the many ways we support them."
The company will be exhibiting its latest solutions at next week's Fruit Attraction, giving live demonstrations on its stand of Spectrim, Inspectra2 and UltraView optical sorting and grading platforms. One side of its exhibition stand will also dedicate displays to the Tomra 5X and TOMRA 5A sorters, and TOMRA's Service solutions.
During the fair, Tomra swill also highlight its close relationship with European integrated business partner Icoel, which designs and manufactures fruit handling, processing and packaging equipment. The machinery manufactured by the two companies is often used by the same processing and packing plants, particularly in Europe.
"At the same time as giving the Spectrim demonstrations at Fruit Attraction, we will be informing citrus packhouses across Europe how we can help them satisfy customers' product specifications, meet export standards, solve the problems associated with labour shortages, and futureproof themselves in an era of digital transformation," Ricci said.
"In California alone, Tomra typically installs up to 200 new lanes at citrus packhouses annually. With our increased presence in Europe, we are well-positioned to increase the number of our installations here."