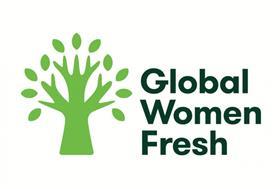 Global Women Fresh (GWF) has teamed up with Global Rights for Women (GRW), an international organisation that fights domestic violence against women around the world, to organise a webinar highlighting the impact of domestic abuse during the Covid-19 crisis.
Isolation and the financial pressures of lockdowns have put women at increased risk and many countries have seen a surge in reported cases in recent weeks.
GWF co-founder Julie Escobar said the aim of the webinar is to drive awareness of how women around the world are being affected by domestic violence and how companies can become active around this issue.
"As we continue to navigate the impacts of Covid-19, the world has seen a dramatic increase of women affected by domestic violence," Escobar told Fruitnet.
"We strongly believe in supporting the women in the front line, such as farmers and, packhouse workers – as these women do so much for our industry, what can we do in return for them?"
GWF and GRW are inviting executives, HR managers and social responsible teams to take part in the free webinar, as well as to extend the invitation in all of their channels.
The webinar will take place on 10 June at 09:00 Central Time (US & Canada).
For more details click here: https://us02web.zoom.us/webinar/register/WN_xMa0dANtQt6lhP7LzRq33Q