The country's avocado and citrus export volumes will be down on previous estimations, according to new figures
The South African avocado export crop has been reduced by around 2.5m cartons as the season reaches its halfway point.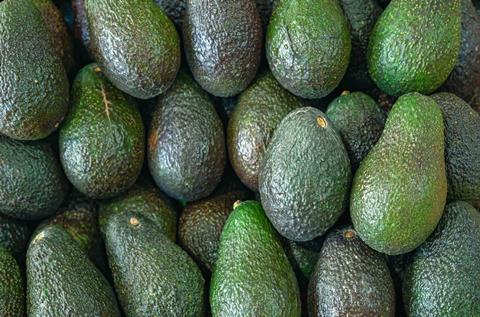 At the same time, the country's citrus industry has announced that its orange, lemon and mandarin exports have been adjusted downwards, with the total volume dropping below 160m cartons.
This is the first time in several years that South Africa has seen a drop in its citrus export volume – last year it reached nearly 165m cartons.
So far South Africa has packed some 79m cartons and shipped 65m cartons, compared with 58.8m cartons at the same time last year.
Derek Donkin, CEO of Subtrop, confirmed that the avocado forecast had dropped from 20m cartons to 17.5m.
'We are pleased so far with the season, but the industry has nevertheless decided to reduce volumes as the mid-season competitive volumes arrived in the markets of Europe and the UK."
So far this season avocado and citrus exporters have shipped greater volume earlier in the campaign.
The citrus industry had predicted a more difficult second half of the season as volumes of oranges from the north of the country are shipped to Europe.
The first of these orange shipments is now due in Europe, with exporters having to contend with tough new EU phytosanitary requirements.
The CGA previously indicated that orange category shipments to the EU could drop by some 20 per cent due to the new regulations.
Meanwhile in a communication to growers, the CGA expressed its dismay at recent events in the northern parts of the country, where which trucks on several northern routes had been attacked and burned out.
CGA spokesman Mitchell Brooke said analysis showed there were 2,200 trucks on the road per week transporting citrus from the northern regions, with a further 1,200 in the Eastern Cape and 1,000 in the Western and Northern Cape.
"It is concerning that as we approach the peak of deliveries of citrus to the port, criminals are now torching trucks on our major routes," the CGA stated.
The problem has been described as "economic sabotage" by president Cyril Ramaphosa.
"It is important that the root cause of this criminality is determined and addressed so that those using the road infrastructure can do so without fear," The CGA added.
"What this economic sabotage does, is increase the cost of transport – through higher insurance premiums, additional security measures, and replacement of vandalised equipment. These increased costs are passed on to consumers of the transported goods."