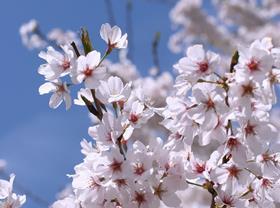 There's an English idiom about counting chickens that every stonefruit producer can relate to. Until the fruit is fully formed on the tree, picked and then packed, few growers of peaches, nectarines, apricots and cherries are thrilled to offer predictions on the forthcoming season, not when a sudden bout of frost, heavy rainfall or a brief hailstorm may still wipe out the entire crop.
Apostolis Zacharis of Greek cooperative Oporello is therefore unusual in his optimism. "We are hoping for a really good season for our growers in Larissa," he said, "especially those in areas high above sea level, which produce the best fruit in terms of colour and crunchiness. We had a mild winter, which is a good sign, as what you don't want are sub-zero temperatures."
Northwestern Greece experienced hailstorms in April, posing a threat especially to the cherry crop, but these mercifully came prior to the blooming period. Less fortunate have been cherry producers in Bulgaria, Romania and Ukraine who have suffered major frost damage. In Romania, more than half of the country's early fruit was affected by hail and cold, limiting Romanian consumers to far dearer imports.
Such misfortune represents an opportunity for Greek cherry exporters continuing to feel the impact of the country's desperate economic state. "We sell a lot in Greece," said Sakkis Hotzas of Edessa-based cooperative AC Agras, "but it has become a very cheap market since the crisis. We also send to our neighbours, including Bulgaria, Romania and Serbia."
However, availability of Greek cherries is also expected to be mixed, according to George Kallitsis of exporter Protofanousi Fruits. "Normal production is anticipated for early and mid-season cherries, meaning that their availability will not be disrupted in June," he said. "On the other hand, farms above 700m have been hit by the late April frosts, and their crop will be down by 50-80 per cent. This will severely affect the availability of cherries in July."
In the Greek region of Naoussa, producers of peaches and nectarines are expecting normal to high production volumes. "There is quite a lot of fruit on the trees," said Thanos Economou of cooperative ACN Naoussa, "so that may mean that individual fruit sizes are smaller."
Since the Russian ban, he said, the cooperative has focused more on markets in North Africa and the Middle East, in addition to Europe. "EU-funded programmes are helping in these new markets," he said. "Our main targets are Saudi Arabia, Jordan, Kuwait and the UAE. These won't replace Russia, but there are opportunities there and we need to be prepared. When Russia finally re-opens, it won't be like it was five years ago. It will be a big help to all of us, as it is an enormous market and they like their fruit, but Russian buying power has decreased significantly."
Turkish optimism
In Turkey, some early stonefruit varieties have been affected by frost, but exporters remain optimistic. "At the moment, there is good potential for Turkish stonefruit in Russia, which has always been our main market," said Aysel Oğuz of Anadolu Etap. "Due to the ban on Europe, this season looks set to be better than last year's."
Regarding Turkish cherries, Ozbek özler of özler Tarim reveals that initial projections point to a large crop in Turkey, especially in the early western regions. "Central Turkey has been slightly affected by frost, mostly in Afyon," he said. "But expectations are for a higher crop this year. Now we are seeing some fruit drop, which we welcome to achieve the best sizes and quality."