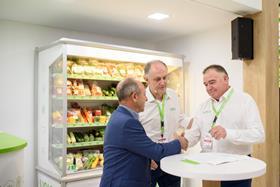 Castellón's Nulexport has become the latest cooperative to join Unica Group. The move, which marks Unica's first foray into Valencia, will allow the group to expand its citrus portfolio, adding around 10,000 tonnes of clementine production a year.
It will also safeguard the future of what was once one of the leading players in Castellón's citrus sector, which in its heyday produced around 40,000 tonnes of clementines a year. It has since fallen on hard times and last season was unable to pay its growers a cent.
Nulexport is the third citrus company to join Unica's ranks. The group also counts Almería's Agrolevante and Córdoba's Sunaran among its 22 cooperative members.
The company, which has a catalogue of 100 products, sold 395,000 tonnes of fruit and vegetables in 2018/19 and expects this to rise to 520,000 tonnes in the present campaign. Its goal is to reach a sales volume of 1m tonnes in three years.
Speaking at this week's Fruit Attraction in Madrid, Unica's managing director Enrique de los Ríos stressed the need for greater collaboration between different cooperatives and companies in order to face new challenges confronting the sector.
He highlighted the success of the Verdita alliance, created by Unica, Casi and Biosabor last year to market the Adora tomato, and other projects such as the joint marketing of the seedless Pepperito pepper and Unica's collaboration with Grupo AN to market the Al Dente range of semi-prepared products.
De los Ríos also emphasised the importance of promoting the consumption of fruits and vegetables as part of a healthy lifestyle. During the fair, Unica announced that it has enlisted celebrity nutritionist Aitor Sánchez as its nutritional advisor for the new campaign.