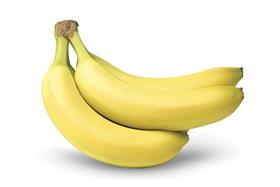 The US Department of Agriculture (USDA) is likely to allow for the import of up to 3,000 tonnes of Cavendish bananas from the Philippines, according to local media.
Clarito M Barron of the Philippine Bureau of Plant Industry said the USDA had approved a work plan for the export of bananas to the US.
According to Baron, many Philippine growers and exporters desperate to find new markets for produce following China's imposition of a 100 per cent inspection rate on Philippine bananas earlier in the year have welcomed the news.
The work plan, however, only allows for the import of 3,000 tonnes of Cavendish bananas. Last year China, which was at the time the Philippines' second largest market behind Japan, imported more than 356,000 tonnes.
ABS CBN News reported it was likely with the opening of the US market the Philippines would in turn allow increased market access to US temperate vegetables.