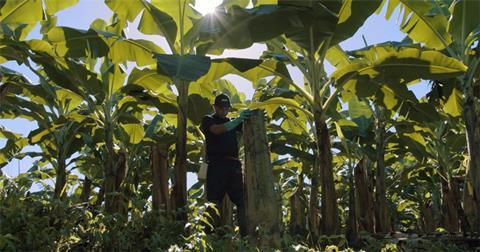 Global banana brand, Chiquita, has committed further resources to growing its organic offering, after a survey of US shoppers conducted by The Packer found 31 per cent of respondents said between 25 and 50 per cent of their annual produce purchases are organic.
Data from the survey revealed that 69 per cent of respondents had purchased bananas in the 12 months preceding, with consumers aged 59 and older the biggest consumers of bananas.
Of that number, 23 per cent of banana purchases were a mix of organic and conventional, while 12 per cent were fully organic.
Consumers in the age range of 18-39 were found to be the least likely to buy bananas, however the study found the same age range, along with those in the top income bracket, were most likely to purchase organic produce.
It's this data that has Chiquita's Jamie Postell, director of sales North America, feeling optimistic.
"The growth in organic bananas is mainly driven by increased distribution in response to consumer demand and their interest in transparency across the supply chain process, and free-form products," said Postell.
"At Chiquita, we are happy that consumers today are increasingly food-conscious and aware, and simply want more options in their eating."
Chiquita reports that one in every 10 of its containers are now filled with organic bananas, and believes consumers are 'more focused on healthy eating and supporting companies care for both the environment, workers and the community'.
It's shift into using Star Care Containers, an ultra-efficient fully automated alternative, for its organic loads began in 2019 and have helped reduce CO2 consumption by 17,000 tonnes per year.