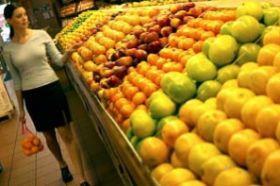 The fresh food industry in the US is responding to changing consumer demographics as shoppers increasingly look for a diverse array of products in supermarkets, according to a new study from The Perishables Group.
"The fresh food industry is no longer managing a small number of products that are seasonally driven," the report said.
"Shoppers are showing dynamic and sometimes contradictory purchase patterns in an incredibly complex retail environment.
"Successful management of these complexities is rooted in knowing the consumer: who they are, how they shop and what they value.
"Ultimately, this knowledge leads to more informed decisions about what items to carry, when to carry them and in what stores."
As a result, the report said that fresh food suppliers are selling in a very different environment than just five years ago, since there are more decisions to make and more items for retailers to balance.
One of the most noticeable expansions in unique item count and sales is in the value-added categories, which now include a wide offer ranging from pre-cut produce to microwavable items, sauces or seasonings.
Across the fresh departments, the report indicated that sales of many value-added items are rising despite higher prices compared with the traditional offer.
Consumer response to products with added value is also benefiting organic and natural items, with sales of fresh organic products (excluding seafood) outpacing the growth of conventional products in the latest 52 weeks.
A similar trend occurred for natural products, outpacing conventional growth in the deli, meat and produce departments.