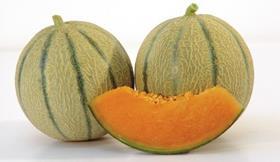 The US Food and Drug Administration (FDA) has cleared Honduran melon giant Agropecuaria Montelibano, a subsidiary of the Agrolibano group, to resume shipments of Canteloupe melons to the US following a salmonella scare.

The ban, which lasted almost six months, was lifted after the FDA found no evidence of salmonella contamination on investigation of Montelibano's crops and facilities, according to Honduran Agriculture Minister Hector Hernández.

"Montelibano now has the green light to resume exports to the US," Mr Hernández told a local radio station. "Finally, we have reached a happy conclusion to the issue."

While the FDA could not prove that Montelibano's melons were contaminated, Mr Hernández stressed that the company has followed all the recommendations from the FDA to avoid a potential outbreak in the future.

He added that the FDA has also opened a local office in Honduras to improve inspections of agricultural exports destined for the US and thereby avoid similar issues in the future.

Some 75 per cent of melons consumed in the US are sourced from Mexico, Costa Rica, Guatemala and Honduras.

Montelibano exports around 3,000 containers of melons to the US each year.

Following the lifting of the ban, the company's shipments are expected to resume during the December to February period of 2008/09.