Record shipments recorded for the first six months of the 2022/23 campaign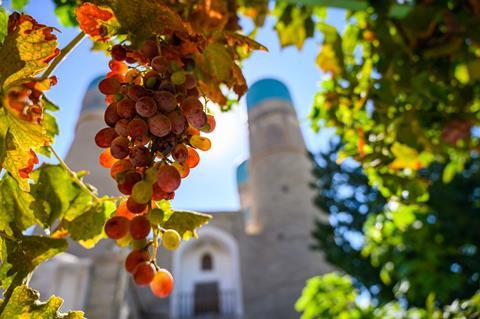 Table grape exports from Uzbekistan reached a record 206,900 tonnes worth US$173.4m between June and November this year according to fresh produce information and analytics platform EastFruit.
This represents an increase of 5 per cent in volume and 30 per cent in value compared to the same period of last year.
EastFruit said the hike was due to the earlier start to the season, with early-ripening varieties being harvested around one week ahead of last year.
Russia was the biggest market, accounting for 75.6 per cent of the shipment total or 156,300 tonnes. Between them Russia, Kazakhstan, Kyrgyzstan, and Belarus accounted for 99.6 per cent of total exports.
"It is worth noting that the exports of Uzbek fresh table grapes to Pakistan amounted to almost 800 tonnes in the period under review, while there had been no such exports for at least the last five years," EastFruit said.
The table grape export season in Uzbekistan runs from June to the end of March. Thus, there are still about four months left until the end of the 2022/23 export campaign.
The full report can be found here.