New cultivars will account for more than half of Chile's table grape exports in 2022/23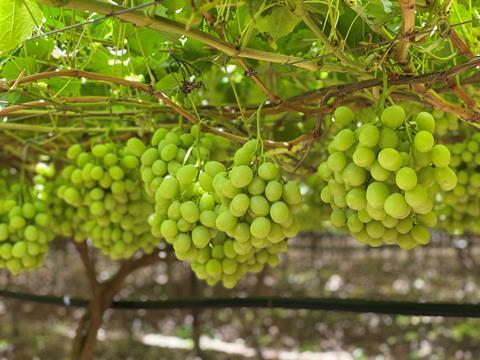 New varieties will make up more than half of Chile's table grape export offer this season, up from 49 per cent in 2021/22.
The figures, published by the recently created Asoex Table Grape Committee, mark an important milestone in the sector's journey to improve its competitiveness in international markets by adapting its varietal offer to new global consumer trends.
Asoex president Iván Marambio noted that although total shipments are projected to fall by 7.7 per cent this season, "there is clear evidence of an increase in exports of new varieties". "This season Chile will export more than 36m cartons of new varieties, a growth of 14 per cent, or 4.7m cartons, on last season, showing that varietal renewal is a reality," he said.
Production of traditional varieties is set to fall by 25 per cent compared to last season, equivalent to more than 10m cartons.
Of the new varieties being exported this new season, 48 per cent will be red grapes, 39 per cent white and 13 per cent black.
Most of the growth has been in white varieties, which have increased by 55 per cent, or 5m cartons, to 14m cartons. Red varieties will remain stable at almost 18m cartons, while production of new black varieties is down 7 per cent to 4.6m cartons.
Ignacio Caballero, coordinator of the Table Grape Committee, noted that the varietal profile is also shifting within the new cultivars. In the red category, Volumes of Timco and Allison are down by more than 700,000 cartons to 4.5m cartons and 3.6m cartons respectively, while production of Sweet Celebration is set to grow 2.6 per cent to 3.4m cartons.
White varieties Arra 15, Sweet Globe, Timpson and Autumn Crisp have seen the biggest increase, together representing 92 per cent of overall growth. Volumes of these four varieties are projected to reach 3.6m, 3.0m, 2.4m and 2.1m cartons respectively.
In the black segment, Cabellero noted that "Sweet Favors volumes will grow 6.3 per cent to 1.3m cartons, while the rest of the varieties are level or decreasing, as is the case for Sable Seedless (-3 per cent), Sweet Sapphire (-9 per cent), Maylen (-30 per cent) and Midnight Beauty (-23 per cent).