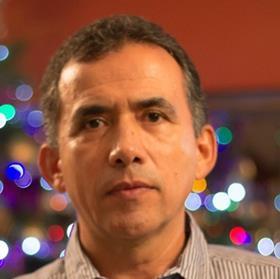 Vicente Zamudio Guzman has been country manager of Top Seeds Mexico, part of world-leading Israeli company Top Seeds International, which specializes in the research and marketing of innovative, high-quality hybrid vegetable varieties.
Guzman will officially take up the new role on 8 September 2020, following the departure of Mauro Alvarado Gomez. He has broad and extensive experience of the vegetable seed industry, as well as a deep knowledge of Mexico's fresh produce industry.
Graduating from the University of Sinaloa, Guzman has a post graduate master's in plant science in plant breeding from the postgraduate college.
Prior to this role, Guzman worked for Asgrow, Syngenta and Keithly-Williams Seeds, carrying out roles including sales management, research and development and product development.
"We are confident having Vicente Zamudio on board will have a significant impact on the development of the Top Seeds business in the Mexican market," said Gianni Bernardotto, chief executive of Top Seeds International.
"It will also further enhance our ability to offer competitive products that fully meet our customers' production and commercial needs."